Earlier this year I was treated to a wonderful tour of the Stanford Linear Accelerator. As you know, I love shooting photos of geek / nerdy / techy subjects and SLAC did not disappoint. I've been working with my photo editor at WIRED News (http://wired.com) for weeks on this gallery and it just went live:
wired.com/science/discoveries/multimedia/2008/02/galleryslac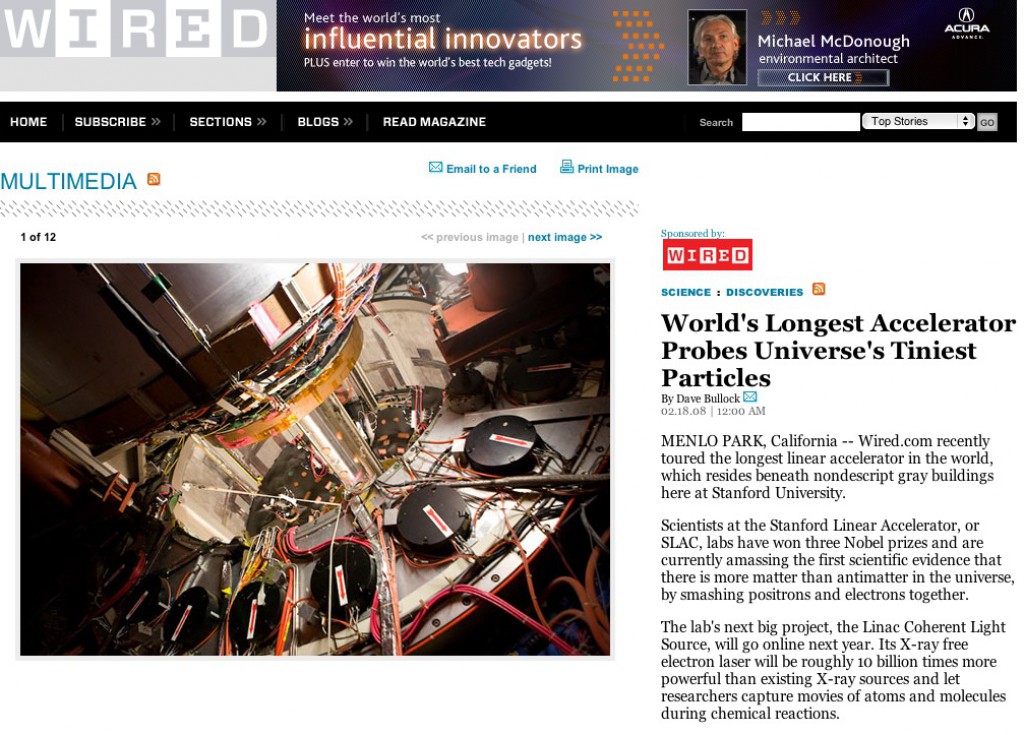 Update Looks like the gallery has been linked on slashdot.